Nina & Mario
MOUNTAIN WEDDING ADVENTURE
T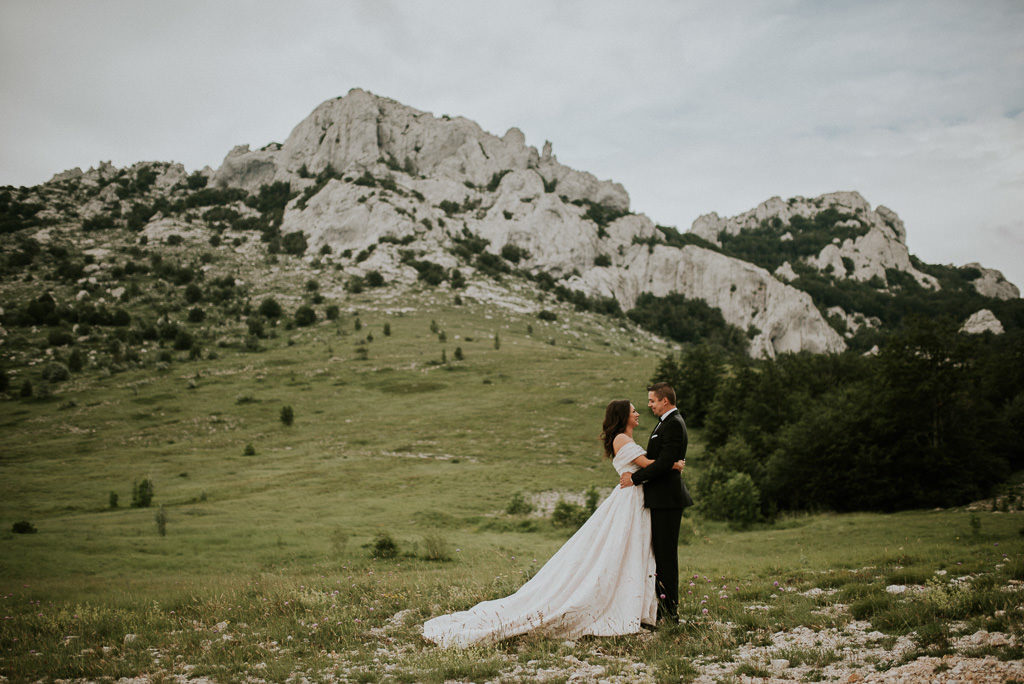 The mountains have always drawn attention. Their magnificence is breathtaking. But what is so special about them? Why they attract so many people to conquer them? To climb in impossible conditions to reach their top. What do people feel after they come to the mountaintop?
During this mountain wedding adventure with these two nature lovers, I have gotten some answers. This is not my first mountain adventure as a photographer. But in some way, it is. Let me explain why. This summer I had the opportunity to take part in a wedding on a mountain. I realized that hiking and staying in the mountains in some way reflects on life. While I photographed these wonderful people several weather conditions have changed. From the beautiful sun rays to gloomy clouds and to the wind that freezes the blood in the veins. In such harsh conditions, it's not easy to survive. But yet there is enough flora and fauna who lives in spite all those harsh conditions.
Now I realize that life is much like hiking. Be able to withstand all the impossible life storms, to reach your goal, that is priceless. To encounter people who are like those gloomy clouds, but also with people who are like those sun rays.
It's specific atmosphere documenting love in surrounding like this. It is hard to explain. Is it because of nature or these two soulmates? Or it is according to some legends because of a fairy who lives on this glorious mountain. Supernatural beings with long hair, bright eyes, perfect beauty and forever young. They are born from a dew or from flowers when the sun shines and rain falls at the same time. There is no place where the fairies did not dance, and the one who would have hindered them would turn it into tree or stone…
In mythology, there is a lot of legends about creatures like fairies and elves. You wonder why I chose this story? Because I believe that the right in this place are some good fairies. And they keep secrets from the most beautiful love encounters, like this one.