Their story start here. Marko & Ines
"ENGAGEMENT SESSION ON MOUNTAIN TOP"
E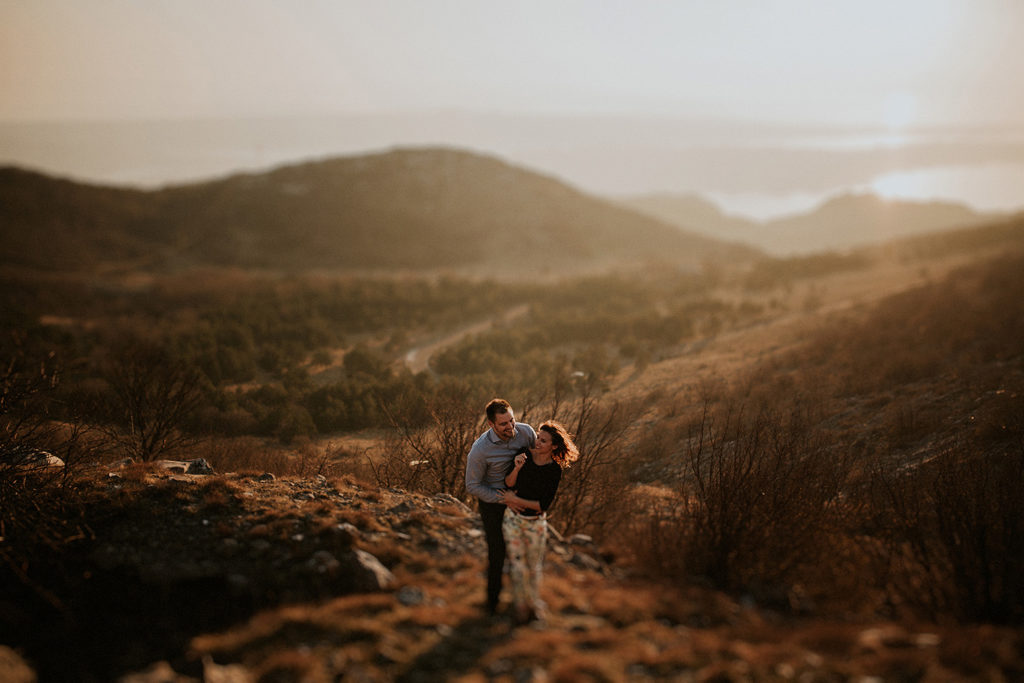 Ever since I know my self, I loved nature. I was lucky that I was born in one of the most beautiful region in Croatia. In heart of Croatia at the foot of the glorious mountain Velebit and it's mountain top which are perfect for session. I've always believed that Velebit is unique. While photographing two gorgeous people, Ines & Marko, I've discovered it's true beauty. This mountain top on Velebit is something special.
This love story started in center of Zagreb. Marko shares my opinion that Velebit is special. 
Because of that specific reason he decided to convince Ines to have engagement session on mountain Velebit
. 
With beautiful sunbathed mountain top Ines and Marko 
were amazed
 with spectacular view on Adriatic sea on one side and mountain region on other side
. 
Although it was cold we did not freeze because all their smiles, love and positive energy created that special warmth around us
. It was so strong that they felt that they could melt remains of snow on higher mountain top. It's special, that energy on mountains…
One thing is for sure, because of these two wonderful people I've fell in love with mountain top even more. I'm looking forward to their wedding day in April. I am happy because I will be able to attend one of their most important days. And I will be able to document most beautiful moments of their happiness, forever…
Enjoy this story from mountain top, like I enjoyed being there with this beautiful couple.