Katarina & Dražen
" GOLDEN ISLAND ENGAGEMENT SESSION "
M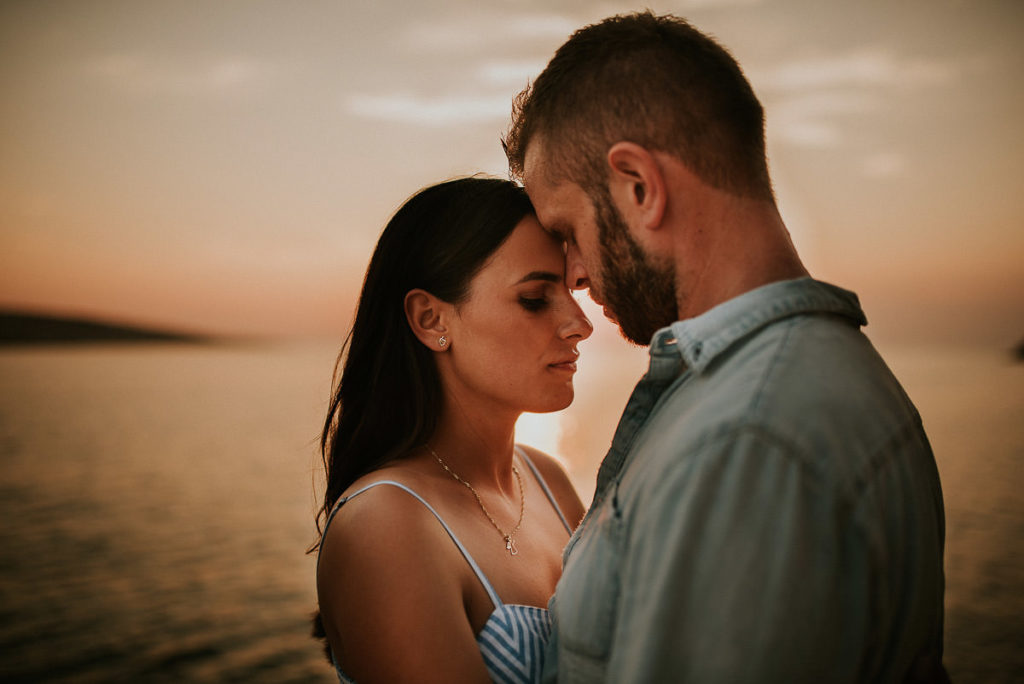 Many artists, sculptors, writers, musicians were inspired by love. Some of the best works of art were created in the name of love. Many hymns have been permanently recorded in letters, books that testify of great love. In a large number of books, there is a trail of love for two young people. That's exactly what I'm trying to do with photography. I just took a picture of this golden sunlit island. This session takes a breath, just like that engagement session mountain top session but in it's own special way. But I'll get to it later. First of all, I want to share a familiar story with you, written in those books that live forever and tell stories of love, again and again. This story is somewhat older than Romeo and Juliet.
These stories always remind me of catching two young people when they become one. Acording to Greek mythology, human were originally created with four arms,four legs and a head with two separate faces. Fearing their power, Zeus split them into two separate being foreing them to spend their lives in search for their other halves.
This is a little different story about love. That's why it is special. When does everything get meaning in life? When we find our soulmate. Even in Plato's era, love was something special. That's probably where the expression better half comes from. Now let's get back on these soul mates whose halves have met on this very island.
I did not just record their golden moments, but we also spent a wonderful session together. That day was actually shown as a love. Involving two young people From the love and heat that goes through the shaded sea, not knowing what is waiting for them on the other side. On this journey it is very important that you go to the same destination and always go back to the beginning, that is why everything started, because of love. Along with these soulmates I spent a wonderful day on Rab with lots of laughter, salt in my hair and the catch of sunshine that I bring you below.